Early voting started on October 12th in Ohio. But before the casting and counting of ballots could begin, the Franklin County Board of Elections had one heck of a hurdle to cross in updating an existing, rusting pylon sign to something worthy of hailing the droves of citizens who would cast their 2016 General Election votes. DāNite Sign was up to the challenge.
They took a nasty, deplorable sign and made it great again!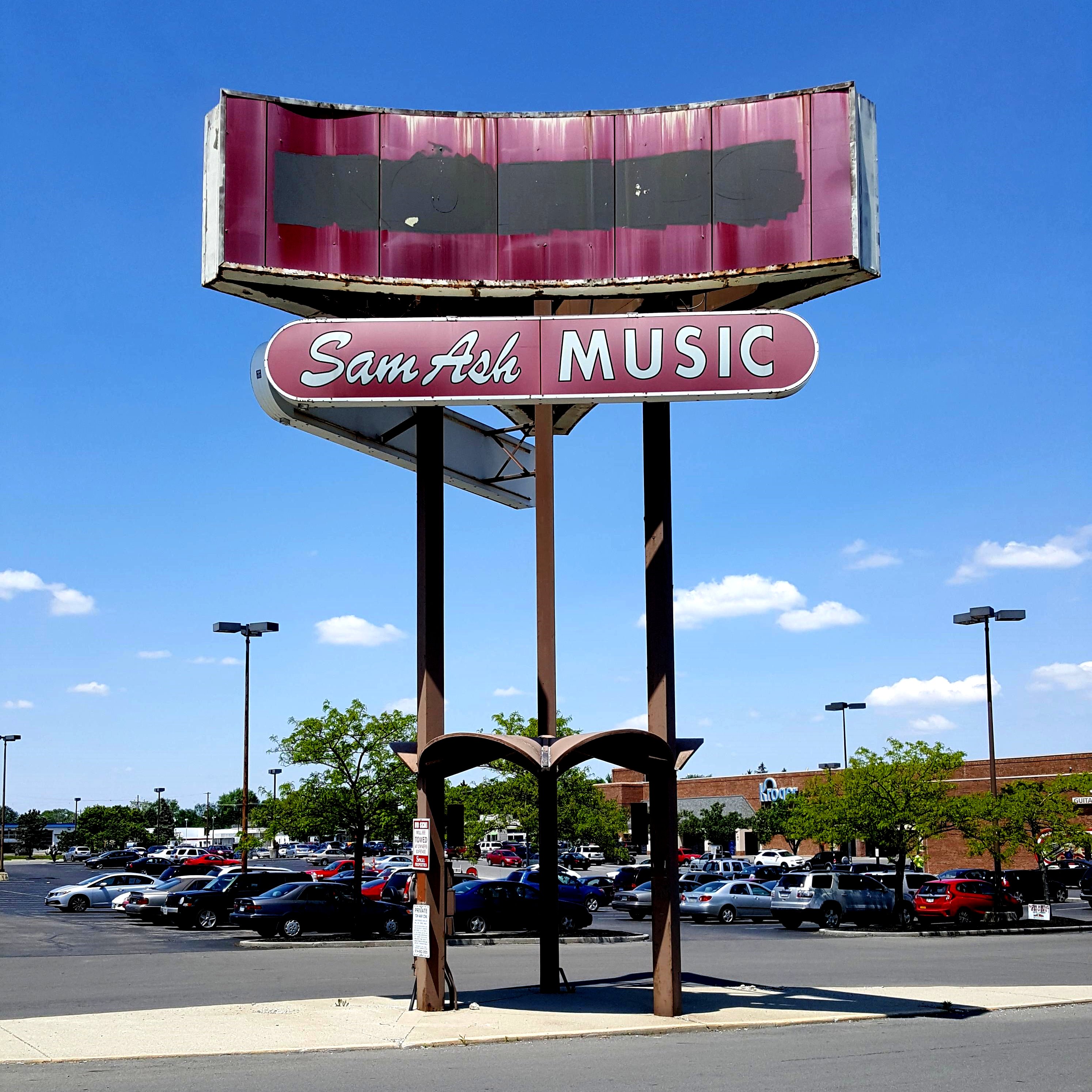 All joking aside, this was truly a sizable undertaking.
The nearly 34′ tall sign at 1700 Morse Rd in Columbus had been in disrepair for years.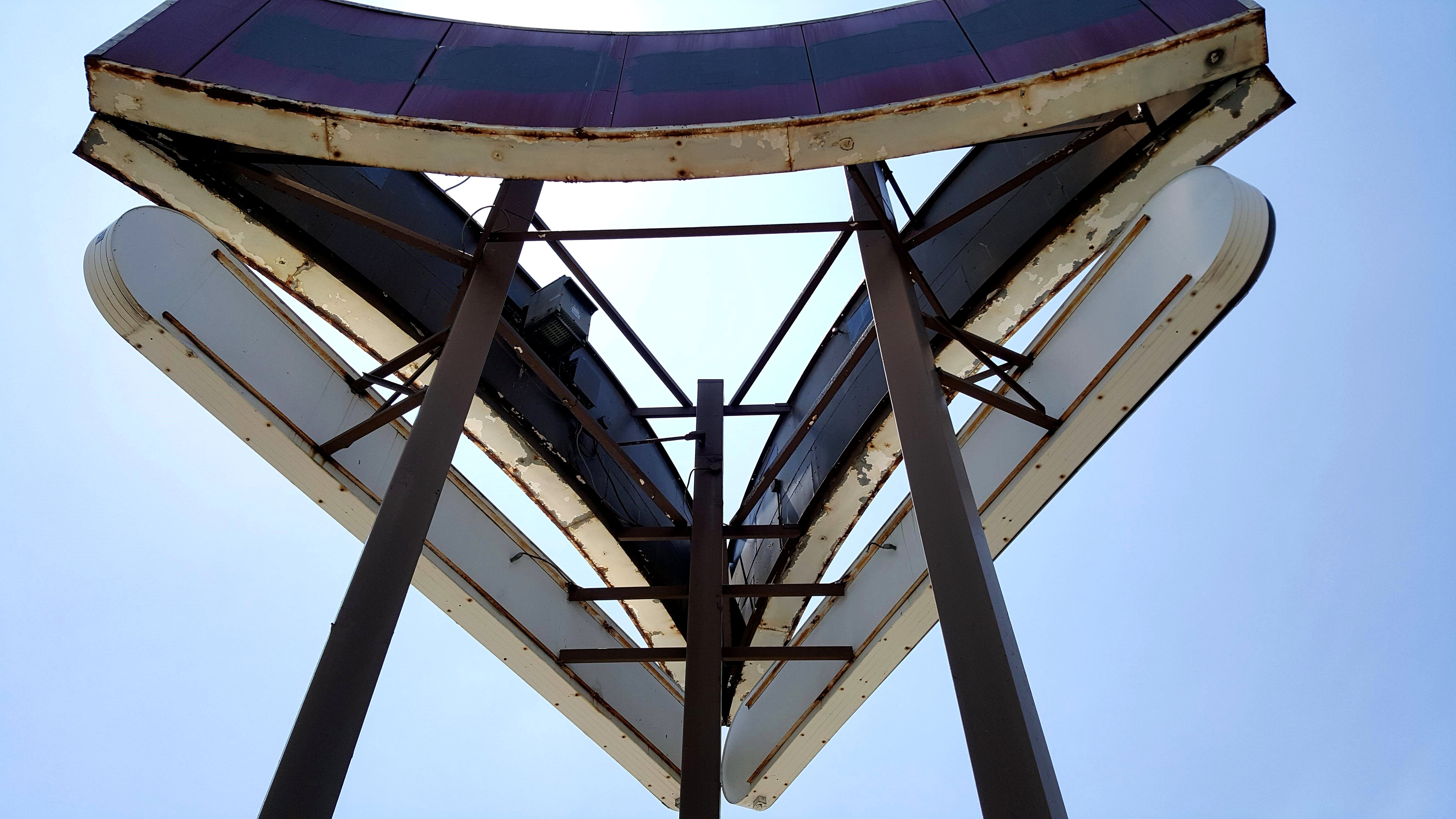 There were three signs in one, really, and each one was 6′ 6″ tall and 25′ long with concave cabinets!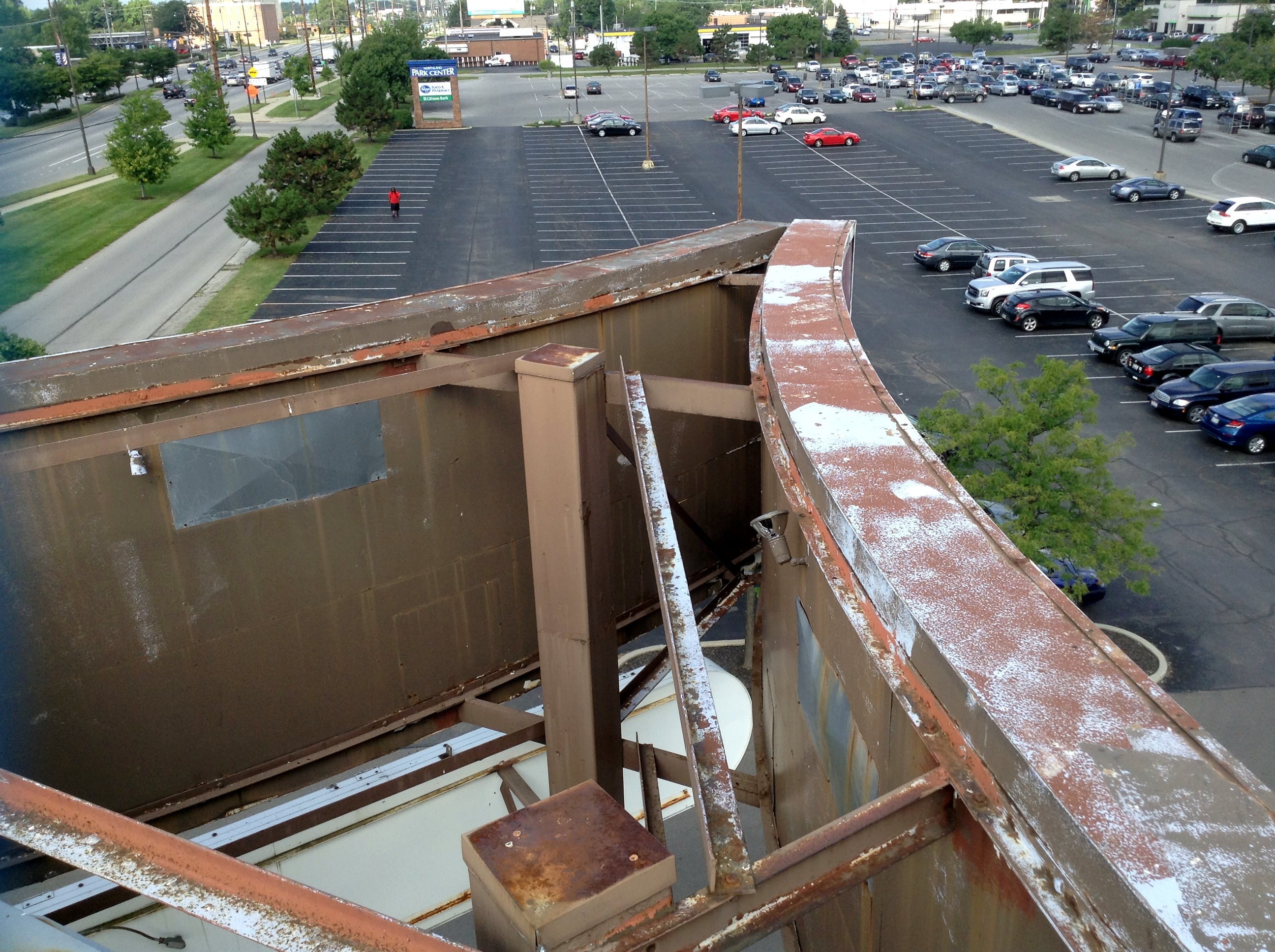 Sometimes it's hard to grasp the size of something until you get on top of it.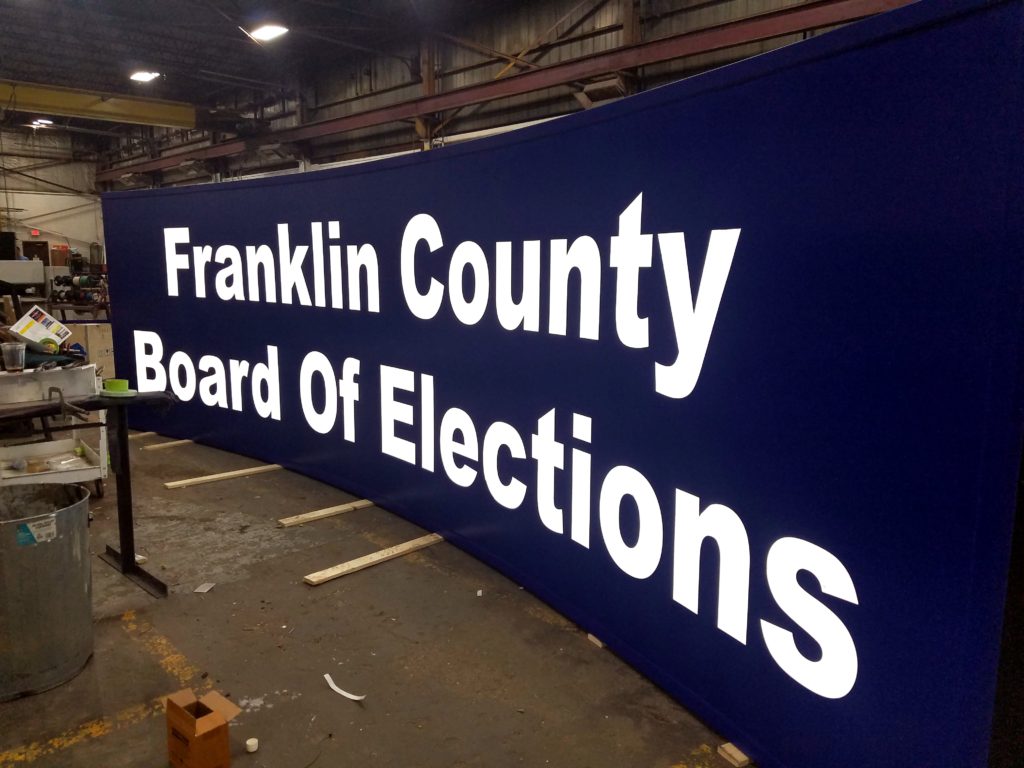 And sometimes you don't get a real grasp on the enormity of something until you bring it indoors. These signs dominated DāNite's 33,000 square foot administrative & manufacturing facility!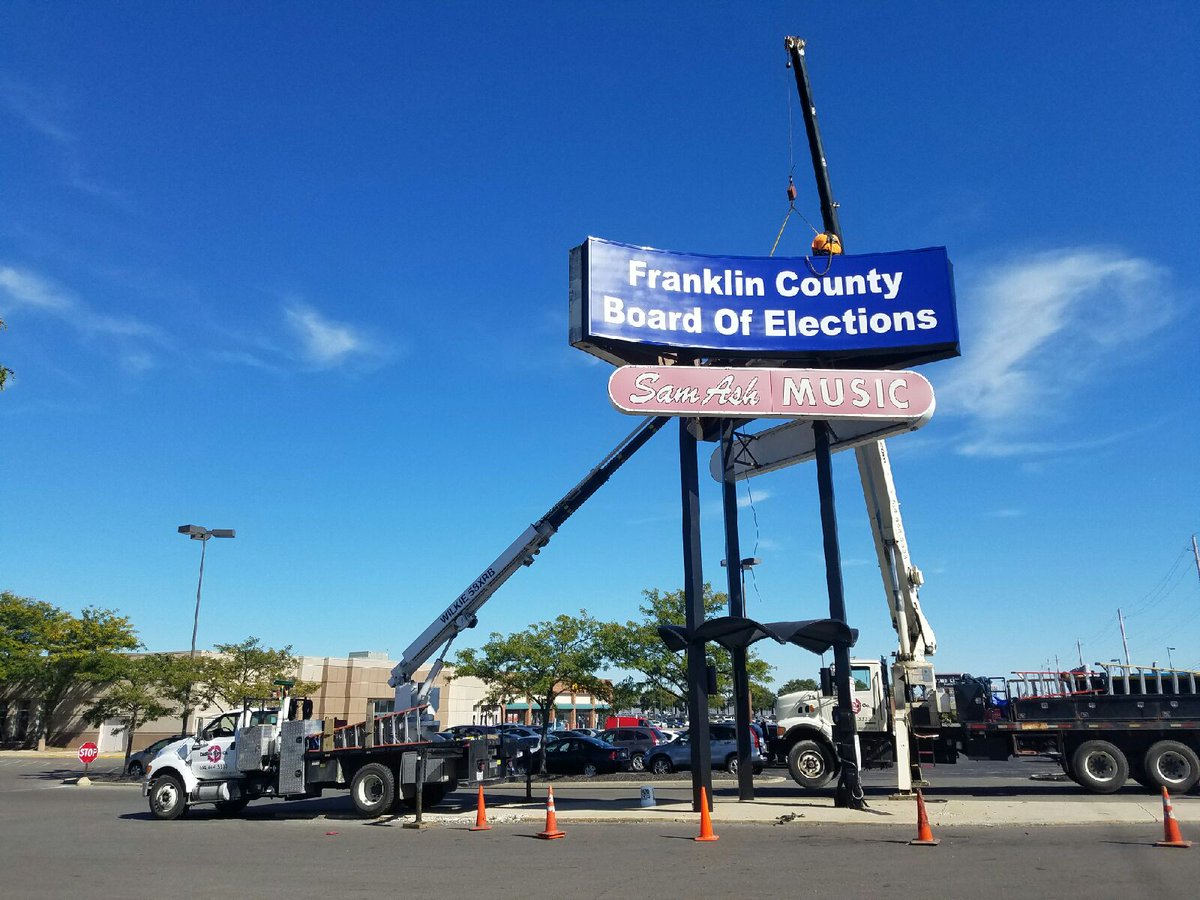 On Monday, Oct. 10, one day before a dozen eager first-time voters pitched their tents in the parking lot to be the first in line to exercise their civic duties & rights, DāNite Sign Company arrived to install the massive signs on the tri-pole structure.
As planned, it was completed before early voting commenced.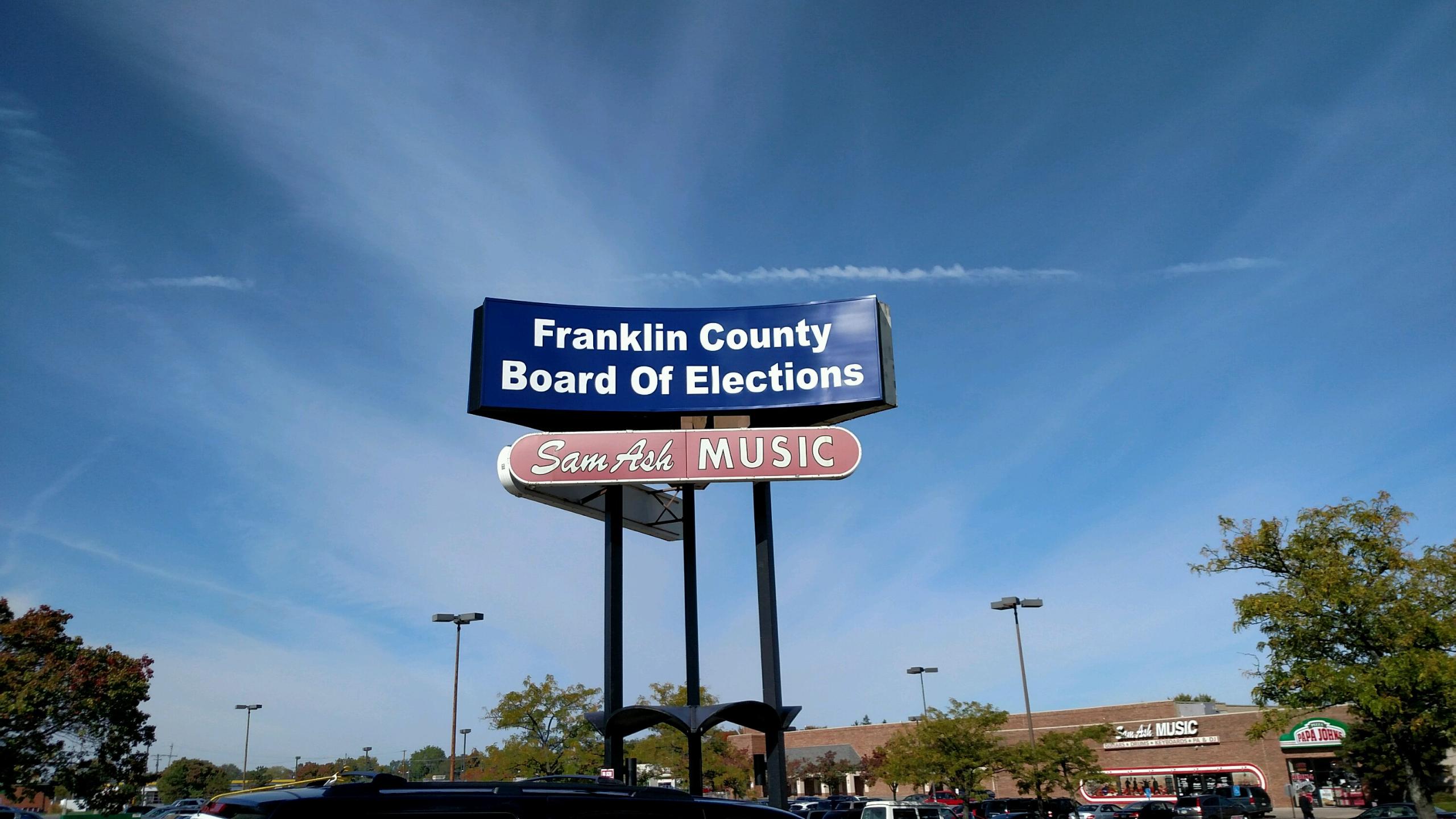 The difference was like night and day! Or Day and Night…
DāNite is proud to say that they gained the co-operation of various government entities and a private entrepreneur to complete this project on time. Special thanks go out to The Stonehenge Company, Franklin County Board of Elections, the Columbus Department of Zoning and Building, and the members of the Northland Community Council for your valuable input, and commitment to this project. Together, an eyesore was returned its landmark status. Mark Rubcich, the DāNite "Sign Design Consultant" who shepherded this project from start to finish project, says: "Stay tuned for a coming upgrade to the Sam Ash sign as well!"
Jennifer Bender / DāNite Creative Director & Project Manager
614-444-3333 x216